Greetings, folks! Figured I check in with you guys and update on how projects are going. I've been extremely busy with backgrounds, animations, and contract work as of late, which is kind of why the time intervals between art pieces is quite large. Despite that, after I make a lot of progress on these sorts of projects, I'll return to art a bit! Anyways, here are the updates!
---
[Beyond the Fog: Episode 2] - If you've been following my Twitter account, I've been making stellar and efficient progress with episode 2 of Beyond the Fog. The light at the end of the tunnel is visible, and I just have a handful of cel animations to complete before heading into post production.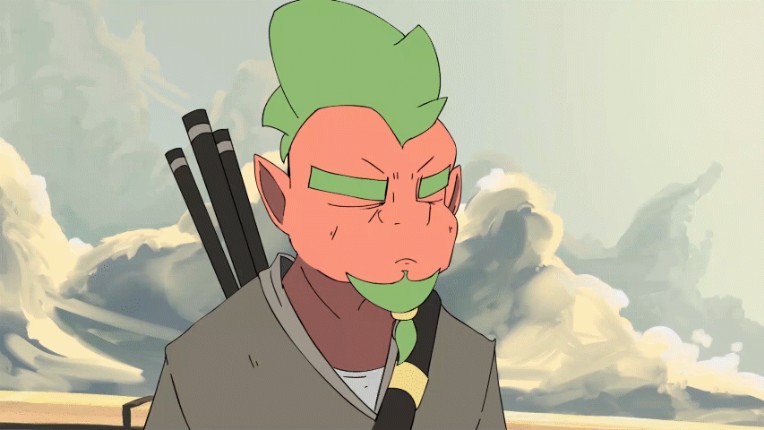 The plan is to release this animation by July 26th to both NewGrounds, then to YouTube! Don't want to spoil too much about it, but this next episode should be a huge step up from Episode 1 (Thanks to the critiques given). New faces will show up in addition to new voice actors! Additionally, the amount of background work in this episode was massive considering the surroundings. Here's a look at it: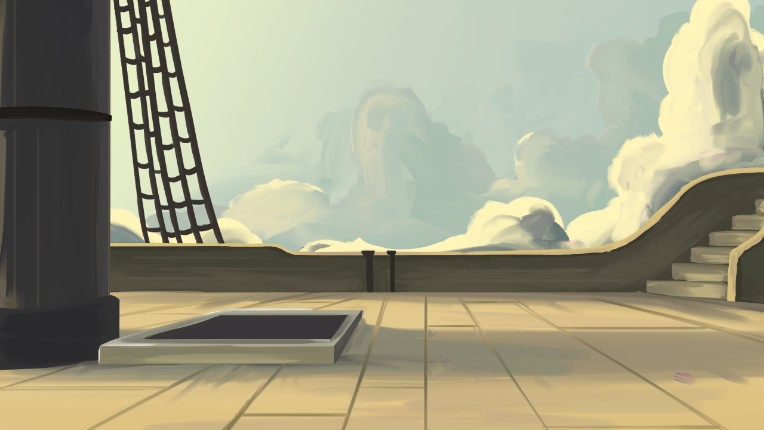 Once the episode is released, more context will be given and this will all make sense. Regardless, I hope that you're interested in where the series is progressing!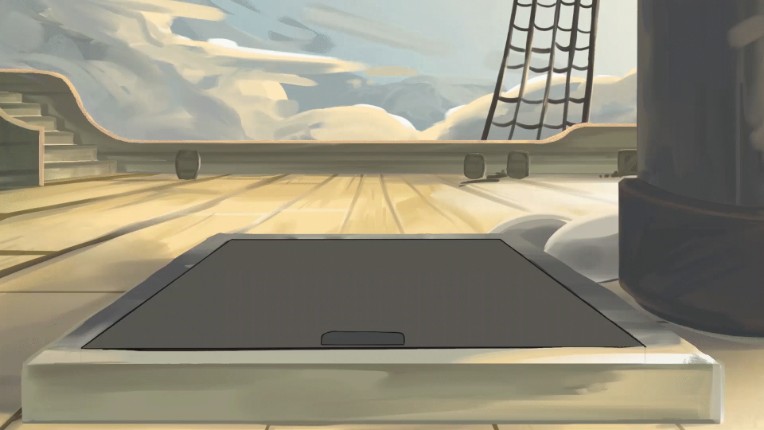 (Also, 8bitbeetle did a nice render of Sen! Check it out!)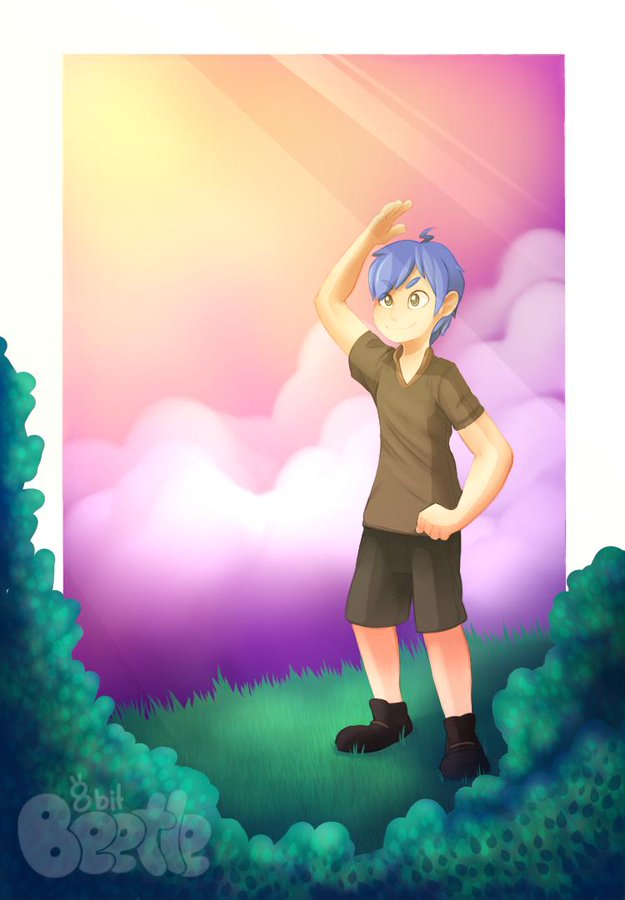 ---
[Solace - A Film by Nine] - I've been keeping this one on the down-low for a bit with updates, but story boarding is in full effect with this project! The bunny dude Hex will have quite a big animation encompassing him later in the upcoming year, and I'm just making sure things are prepared and in order before even considering animating. Best to have a quality product than a rushed one!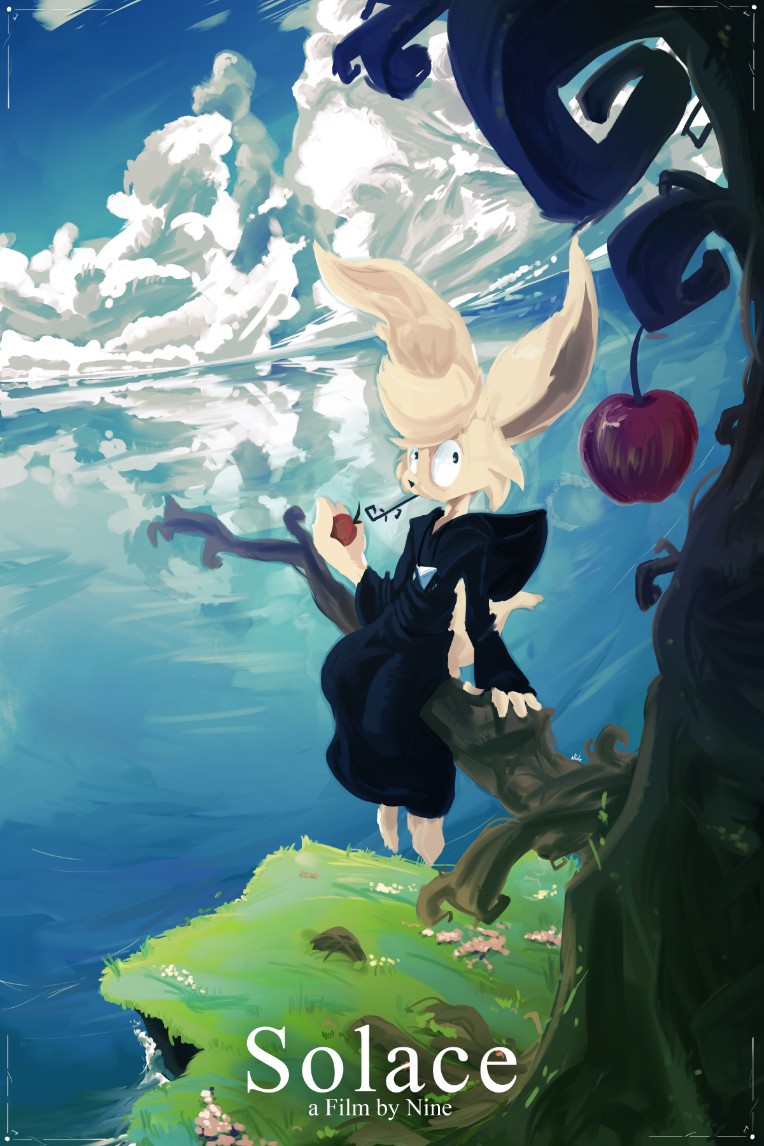 Regardless, here are a few story board frames. The rigorous background work from BtF will help immensely with this film and techniques will get better with time and execution.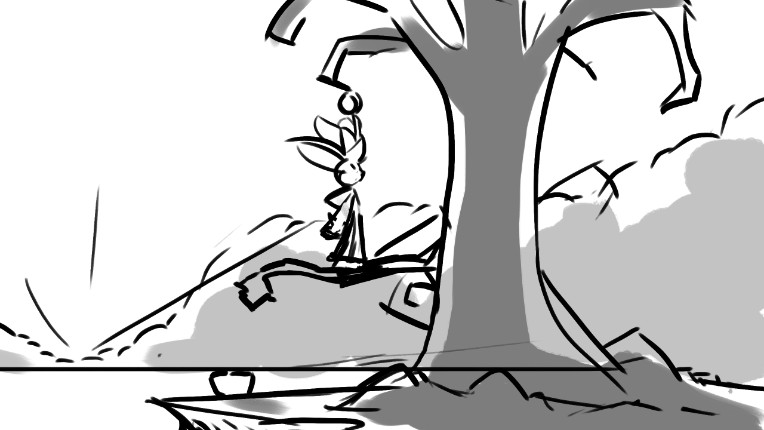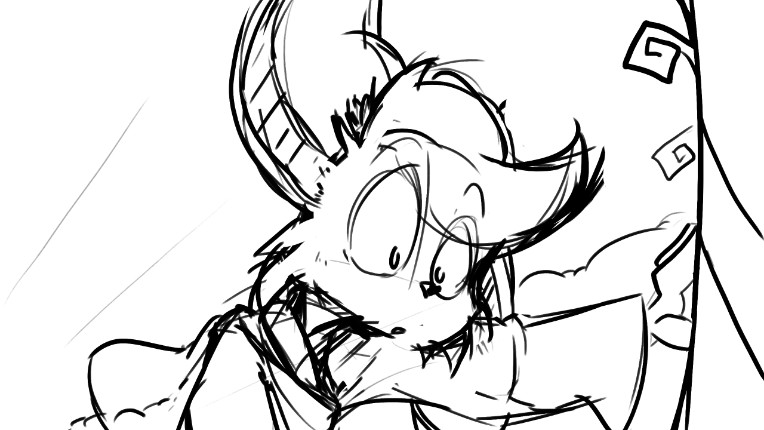 I'll also show off some concept art in the upcoming future, but rest assured that this project is making steady progress.
(Also, Hex got a bit of fan art from some very generous folks. Check it out!)
"Hex Chillin' on a Branch" by JKSSN
https://twitter.com/8BITbeetle/status/1108805582587351046
(8bitbeetle's take on Hex!)
https://twitter.com/Lunatunny/status/1124776739400560642
(Lunatunny's take on Hex!)
---
And that's basically it for the main projects! Of course, I'll still do animation studies as you've likely already seen with Sherlock Hound and Cappy from Mario Odyssey whenever I have the free-time. Art should also resume as normal once the second episode of Beyond the Fog is out to the public as well. Anyways, thank you for reading, and I hope to keep you engaged for the near future!
-Nine (9Hammer)